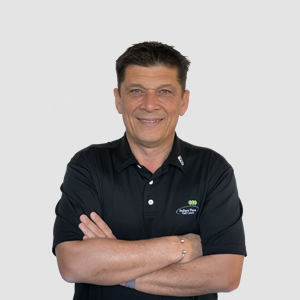 Tim Milford
Tim has been a qualified member of the PGA since 2000. Alongside his coaching he is the Centre Manager at Pedham Place Golf Centre.
Tim is also currently Lead Coach to the successful Kent Golf Teams and the Kent Ladies. Tim also runs the Kent Gol 15-18 year old academy sessions. To see if you can be involved in this please apply through the Kent Golf website https://www.kentgolf.org/pedham_place_junior_academy
Using Trackman and slow-motion cameras Tim can help his clients understand more about their ball flight and the corrections required. Tim's passion for golf excels on the golf course during playing lessons where he enjoys resolving the challenges that the golf course presents
Tim came to Pedham Place on the back of a successful playing career at both Professional and Amateur level. Elite England amateur squad 1994-1995, Kent Amateur Champion 1995 and numerous high finishes in national and international amateur events.
Tim then played European Challenge Tour and some European Tour events for 7 years. Twice finishing second on the Challenge Tour and best of tied 4th in the Russian Open in a dual ranking European Tour event.
Tim still plays to a high level competing in 2018 & 2019 at the Staysure Seniors PGA at The London Club finishing 12th in 2019.
Over 30 years' experience at elite level playing and coaching gives Tim the experience required to help with any golfers needs.
Book lessons with Tim by following the link:  timmilford.proagenda.com
Follow Tim

Adam Clough
Adam started his golf career at Pedham Place at the age of 12 and continued as a member until he turned professional aged 18. During his junior career he represented Kent from the age of 15 and won many junior opens all over the county.
Adam has worked at Pedham since 2014, graduating as a Full PGA Member in April 2018 and has been building a strong client base of all ages and abilities from beginner golfers to single figure aspiring professionals.
Adam uses Flightscope technology to help you in your lessons
Book lessons with Adam by following the link: https://adamclough.proagenda.com/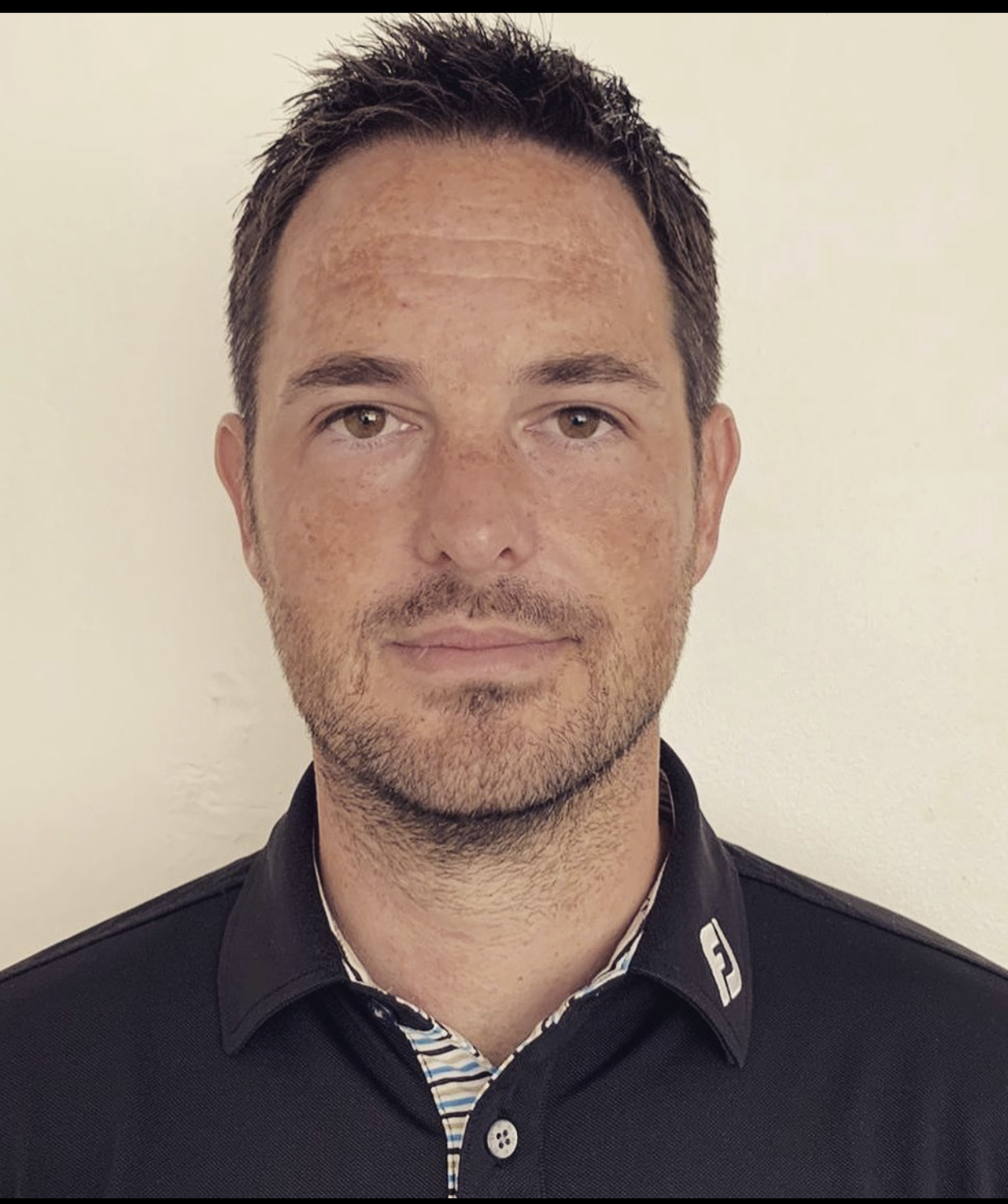 Keiran studied sports management at Bournemouth University before embarking on his professional golfing career as a Qualified PGSA Professional.
Keiran is an enthusiastic coach and has dedicated his career tp helping others improve.
Keiran has worked with some of the world's best coaches and offers a wealth of knowledge with over 18 years' experience, having coached players at all levels of the game.
Keiran offers a unique coaching experience with biomechanics and technology' he will leave no stone unturned in his quest to help you reach your goals, creating a blueprint for your development that fits your wants and needs in all areas of the game.
PLAYER CENTRED. ALWAYS MEASURED, NEVER GUESSED, FACT DRIVEN COACHING
Keiran also heads up or junior academy on Saturdays.
He also runs Kent Golf Union Academy sessions at Pedham Place. See the link to the Kent Golf website to register your child https://www.kentgolf.org/pedham_place_junior_academy
Book lessons with Keiran by following the link: https://keiranpoole.proagenda.com/
James has been coaching for over 20 years. He has undertaken a number of certifications and spent time with some of the best instructors in the game.
James is a Certified Aimpoint Instructor (The world's number 1 green reading system) and currently delivers putting coaching to Kent Golf squads at all age groups.
James has a real passion for short game, putting and course management.
James uses Trackman 4 to offer students the best data available.
Book lessons with James by following the link: https://jpsgolfacademy.setmore.com/